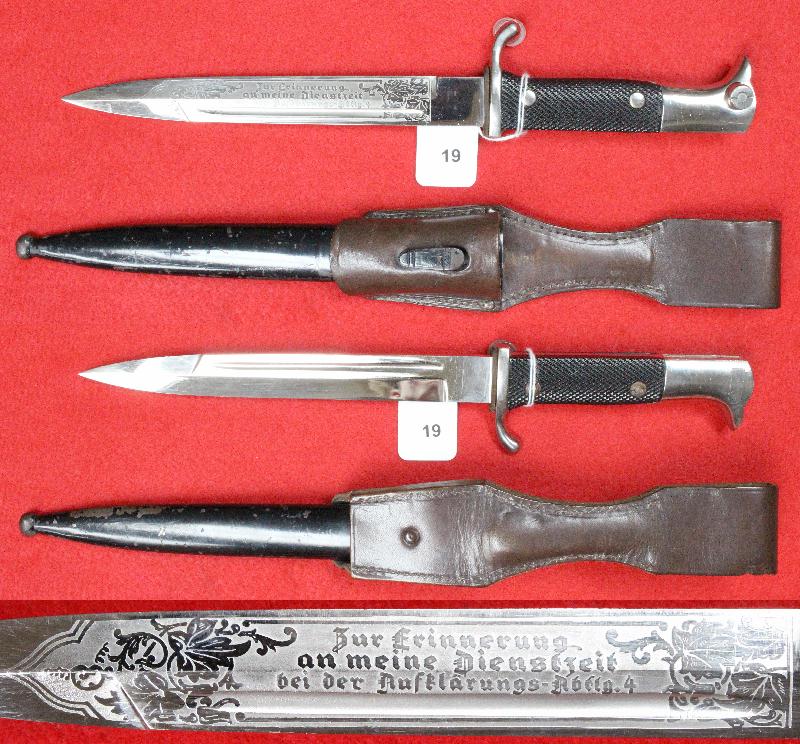 Same Etching As Shown In Wayne H. Techet's Book Page 149.
This attractive Unmarked E. Pack & Son Short Bayonet is in first rate condition.
It has Pack's neutral pattern Number 11.
Scabbard is missing about 15% of the original paint,
but the Frog is really nice and is coffee brown in color.